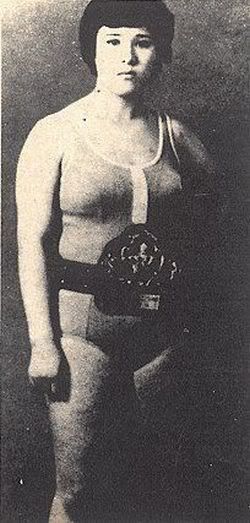 Miyoko Nakayama was born October 10 1950. She was better known under her wrestling name, Miyoko Hoshino
Miyoko worked for the AJW promotion her entire career
She defeated Sarah Lee for the WWWA Singles title on July 26 1972. She lost it to Sandy Parker, but won it back before finally dropping the title to Jumbo Miyamoto.
Miyoko then turned around and won the WWWA Tag Team Wrestling titles three times with Jumbo Miyamoto.
After losing the titles, she teamed with Peggy Kuroda and won them a fourth time.
Miyoko was inducted into the AJW Hall of Fame on November 29, 1998 at the Yokohama Arena in Yokohama, Japan.